Why Green Fins? Monitoring of the socio-economic impacts/benefits of coral reefs has been noted as a common and urgent need in the SE Asian region. As a contribution to, and in support of, relevant work undertaken in the region, the US counterpart contributions will be used to initiate a new activity called "Green Fins" by which a network of dive operators will be asked to offer tours according to a set of environmentally- friendly guidelines.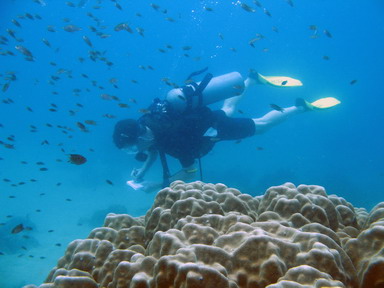 The dive operators will assist in surveying and keeping track of information on their customers with regard to their knowledge of and behaviour in the sea. In addition, the dive operators may help with monitoring coral reefs when they take customers on dive trips.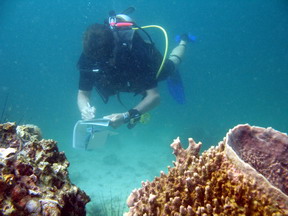 The "Green Fins" initiative will strengthen the involvement and role of dive operators as an important stakeholder and partner in the protection, conservation and sustainable use of coral reefs, and will raise the environmental awareness for coral reefs. In support of the "Green Fins" initiative, capacity building activities and training workshops will be organised as needed.